Susana Carbajal, J.D.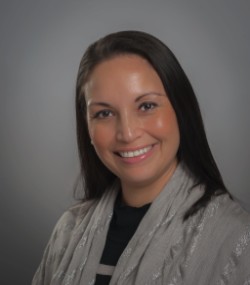 Susana Carbajal serves as Assistant Director for Austin-Bergstrom International Airport. Susana strategically manages the airport's business development, tenant management, advertising and marketing, business assurance, administration, legal services, and governmental affairs. Susana also serves as the executive liaison for the Airport Advisory Commission.
Prior to working at Austin-Bergstrom International Airport, Susana served as Chief Counsel for the 2008 Democratic National Convention in Denver, Colorado where she was responsible for all legal matters necessary for the organization, planning, and production of a national political convention. She began her legal career as an attorney at the law firm of Brown McCarroll, LLP (now Husch Blackwell, LLP) in Austin, Texas where she focused on corporate reorganization, bankruptcy, and commercial litigation. During law school, she clerked for The Honorable John K. Dietz at the Travis County District Courthouse.
Susana's extensive experience in government and politics began by working with Texas Congressman Ruben Hinojosa in Washington, D.C. She then served at The White House for President Bill Clinton in the Office of Presidential Personnel where she recruited and recommended the nomination of diverse candidates for executive appointment in various federal agencies, boards, and commissions. Susana also assisted in campaign fundraising for Vice President Al Gore during his 2000 presidential campaign.
Susana graduated magna cum laude from American University in Washington, D.C. and The University of Texas School of Law.