Blythe Plunkett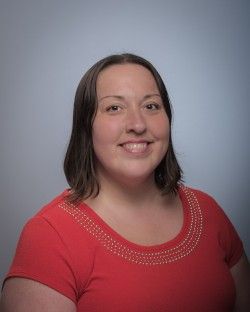 Blythe Plunkett is a native Austinite who was elected to the CommUnityCare Board in 2017. She serves on the Nominating and Governance, Patient Experience and Strategic Planning committees.
Blythe began college at UTSA majoring in Criminology after growing up wanting to be a police officer. After a stint as a Corrections Officer, she realized she wanted to have a more hands-on role in helping her community. She began working on her own with Austin's homeless population in the late 90's after meeting a homeless woman with three young kids who were fleeing domestic violence. She realized the huge disconnect in those needing help and those offering help. For the last couple decades she's helped bridge that gap by befriending the homeless where they are and walking them through the system.
Before being employed by the non-profit sector, she was an Operations/Construction Manager for a home builder, Project Assistant for a civil engineering firm and Property Preservation Specialist for a nationwide lender. After the downturn in the economy, she was without work for almost two years, but continued working with Austin's homeless. Mobile Loaves & Fishes came to know her through her outreach and offered her a job in 2011 as their Volunteer Coordinator and Community First! Administrator. She worked there through MLF's efforts to get approval to open Community First! Village in Eastern Travis County to house the chronically homeless. In 2015 she went to work for Project Transitions as their Volunteer & Facilities Manager. Though PT's main focus is providing hospice, respite care and transitional housing to those with HIV/AIDS, the majority of their clients come into their program from homelessness.
She serves on the Board of Directors for House The Homeless, the Community Council for Community Advancement Network and the Membership Council for ECHO. She's received awards including the International Women's Day Service Award, Austin American Statesman Volunteer of the Year in Social Services, New Philanthropist Award from GivingCity Austin and Nonprofiteer of the Year from YNPN.
In her spare time she enjoys her four-legged children and trying to figure out how she can one day have her own Noah's Ark.