Pilar Sanchez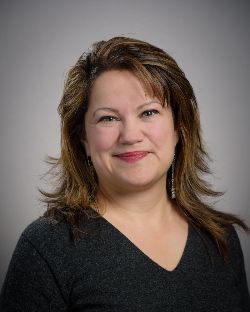 Pilar Sanchez is a Vice President at the Housing Authority of the City of Austin (HACA), where she has served the most vulnerable residents of Austin for over 19 years, overseeing 80 employees who provide housing to over 4,300 individual nightly at 18 public housing sites. Prior to this position, Pilar held many roles at HACA that helped support the growth and expansion of what it has become today. 
Pilar is also recognized in our community as a recipient of many awards inlcuding: 2018 GAHCC Award for Latina Leader in Housing, Industry, 2011 Community Leadership Circle Award from UT Austin, 2012 Trailblazer by the El Paso Social Network, 2010 Woman of the Year award from the YWCA as the "Leader of Promise", and the 2009 GAHCC Chair's award.
Pilar was born and raised in El Paso, Texas and moved to Austin in 1989 to attend the University of Texas.  Ms. Sanchez has a Bachelor of Arts degree in Government from the University of Texas at Austin, and an Executive Masters in Public Leadership from the UT LBJ School of Public Affairs. The youngest of 8 children, she lives in Austin, Texas with her loving husband, John Hernandez and beautiful 9 year old daughter, Victoria.