Thomas B. Coopwood, MD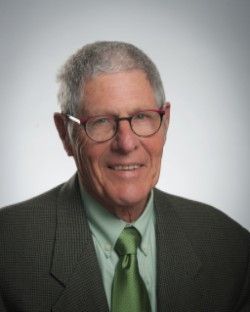 Dr. Coopwood was born and raised in Lockhart Texas and is a 1956 graduate of Lockhart High School . Dr. Coopwood attended UT Austin from 1956-1959 for premed receiving a BA in Plan 2. After graduating from Baylor College of Medicine in 1963 and completing an internship, Dr. Coopwood spent 2 years in the US Air Force before returning to Baylor to complete a General Surgery residency in 1970.
Dr. Coopwood has been active in the community serving on the Northwest Austin Civic Association Board as Vice President from 2009-2013.
Professional: Practiced General and Trauma Surgery in Austin from 1970-2003, and was on the staff of both Seton and St. David's hospital systems. Was Chief of Surgery at Brackenridge for 4 years (1980-85) and the Chief of Medical Staff (1986). He also was President of the Travis County Medical Society (1995)
Awards: Physician of the Year at Brackenridge (1988) and the Travis County Medical Society (2004) Named by Austin Business Journal as a Healthcare Hero (2011).
After retirement he has held several different community Board positions. He served as a Member of the Board of Managers of Central Health from 2004-2015, serving as Board Chair for 3 years and serving on the Mayor's Taskforce on Aging and the Commission for Aging for one year.