Jaeson T. Fournier, DC, MPH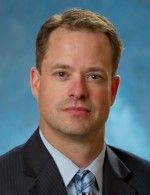 Dr. Fournier joined CommUnityCare Health Centers on June 5th, 2017. Prior to his tenure at CommUnityCare, Dr. Fournier served as CEO for West Side Community Health Services (WSCHS) in St. Paul, Minnesota, where he was responsible for the daily operations of WSCHS - Minnesota's largest Federally Qualified Health Center (FQHC). WSCHS is a multi-site, multi-program FQHC organization that operates 17 health center locations. With more than 15 years of experience as an FQHC executive, Fournier understands the political landscape and advocacy needs of communities that are historically under-served.
Dr. Fournier brings vast financial experience and interpretation of data for the improvement of service delivery, operation efficiency, and effectiveness.
Dr. Fournier has also been involved in advocacy within and through the Primary Care Associations (PCA) of each state in which he has worked. While in Michigan, Fournier served as vice-chair and chair of the PCA Board of Directors. For the last five years, he has served as the Government Relations Committee chair for the Minnesota Association of Community Health Centers and, in conjunction with Association staff and colleagues, has helped established the state FQHC legislative priorities each year.
Dr. Fournier holds a Bachelor of Science in Zoology/Biology from the University of Toronto in Ontario, Canada, as well as a Bachelor of Science in Human Biology from The National College of Chiropractic in Lombard, Illinois. He earned his Masters of Public Health from the University of Illinois at Chicago and completed his Doctor of Chiropractic with the National College of Chiropractic.
You may reach Jaeson directly at: Jaeson.fournier@communitycaretx.org or at 512-978-9050