Nicholas Yagoda, MD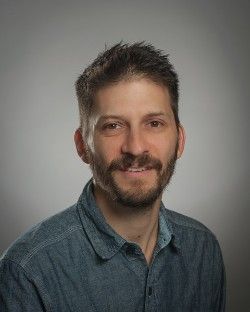 Dr. Yagoda is responsible for the overall clinical leadership, provider practice, and overall performance and advancement of a diverse provider group that has the privilege of caring for underserved residents of Austin and its surrounding areas. Under Dr. Yagoda's leadership, and with support and partnership from CommUnityCare's Board of Directors and our amazing team of about 1,200 employees, CommUnityCare's work of achieving greater health equity for all will certainly continue.
Dr. Yagoda joined CommUnityCare in 2014 and throughout his tenure with us has demonstrated an unwavering commitment to strengthening the health and well-being of the patients and families we are so privileged to care for.  He currently serves as CommUnityCare's Associate CMO and has been intimately involved in our response to the coronavirus pandemic and our recent implementation of Epic systemwide. Nick has also been a physician champion with several other initiatives including the continued evolution of our care model and is a demonstrated champion for health equity.  Since 2014, Nick has continuously cared for our communities as a family medicine physician with a focus on HIV and addiction medicine.  He further helped develop the region's first treatment program for uninsured people with opioid use disorders and is a founding member of the Fast Track Cities/Getting to Zero Taskforce to end the HIV epidemic in Travis County.
Dr. Yagoda is also an Assistant Professor of Population Health at the University of Texas at Austin – Dell Medical School and his writing has been published in peer-reviewed journals including The Annals of Family Medicine, The Journal of Family Practice, and Nature. He is from Brooklyn, New York, completed his medical education at Columbia University College of Physicians and Surgeons in New York City, and his post-graduate training at the Federally Qualified Health Center (FQHC) based Lawrence Family Medicine Residency in northeastern Massachusetts.