Yvonne Camarena, MHA, BSN, RN, CPHQ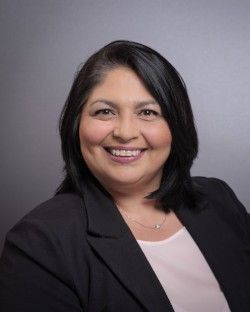 Yvonne Camarena serves as Chief Operating Officer for CommUnityCare Health Centers. Prior to assuming her current role, she was CommUnityCare's Director of Nursing. Before joining CommUnityCare, Yvonne was the Chief Operating Officer of Tiburcio Vasquez Health Center in Northern California.
Yvonne is a solutions-focused administrator with a comprehensive background in clinical, administrative, and quality fields. She is accomplished in transforming healthcare delivery models.
Yvonne graduated from University of Texas Rio Grande Valley (formally Pan American University) with an Associate Degree in Nursing. She continued her education with a Bachelor of Science in Nursing from the University of Texas at Austin followed by a Master in Healthcare Administration from Kaplan University. In addition, Yvonne recently received an appointment as an adjunct professor at The University of Texas at Austin School of Nursing.
She began her healthcare career as a nurse's aide in an acute care hospital. Having begun with bedside care, she understands the importance of patient care at all service levels. She is passionate for the need to create a caring environment for the patients we serve and developing positive employee engagement.