Reach Out and Read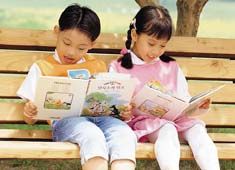 CommUnityCare is proud to offer the Reach Out and Read program in our health care centers. Reach Out and Read is a national pediatric literacy program. This program is designed to encourage early reading in children and to identify reading problems at an early age. Reach Out and Read operates in all 50 states and provides culturally and developmentally appropriate children's books during early well-child checkup visits.
Between the ages of six months and five years, the doctor uses a favorite children's book to help evaluate kids' reading ability during pediatric visits. Assessing children's ability to read is just as important as immunizations and physical growth. A new book is given to the child along with written instructions for the parents on how to read aloud to their child each day. By the time the child starts school, he or she will have a small library of books and a real appreciation for reading. This is an important first step in succeeding in school and later in life.
More information about the Reach Out and Read program is available through the National Reach Out and Read Center. CommUnityCare gives out approximately 4,000 new children's books each year. In addition, 12,000 gently used books are given out annually. BookSpring (formerly known as Capital Area Reach Out and Read, Inc.), is a private, nonprofit organization that promotes the Reach Out and Read program and serves as the program's sponsor. To donate gently used children's books or to make a donation for the purchase of new books, please contact BookSpring at the link below.