CommUnityCare - Providing the right care, at the right time, at the right place.
The physicians and staff at CommUnityCare are committed to providing quality care in a friendly, caring and efficient environment. We believe all patients have a right to have their cultural, psychological, spiritual, and personal values, beliefs and preferences respected. We are committed to service excellence. This means all staff receives customer service training and patient satisfaction is measured on an ongoing basis. Our Core Values are: Respect, Integrity, Dependability, Teamwork and Quality.
  CommUnityCare Presents: A Health Forum about Patients Experiencing Homelessness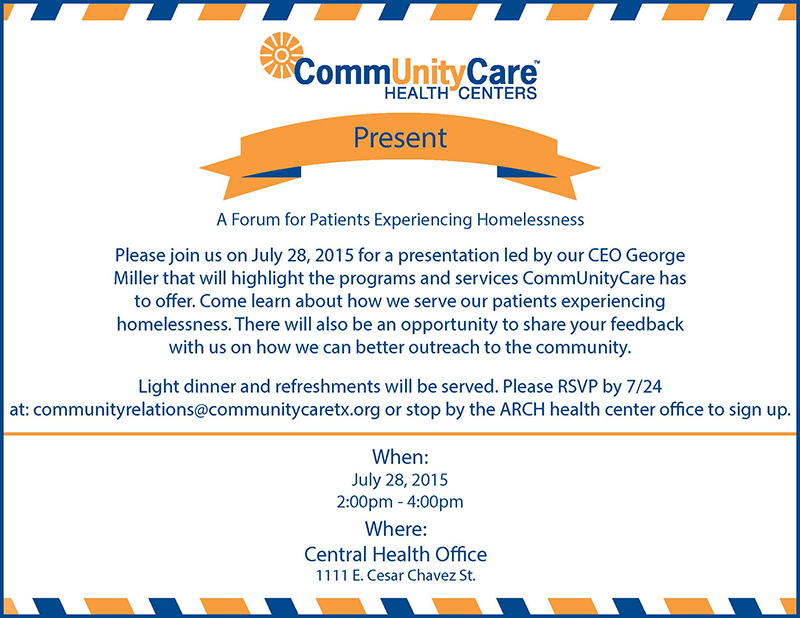 25 locations. More than 68,000 patients. Over 270,000 appointments last year.