Jaeson Fournier
Chief Executive Officer
Jaeson T. Fournier, D.C., MPH, is the chief executive officer of CommUnityCare Health Centers, which is the largest Federally Qualified Health Center (FQHC) in Texas.
Prior to joining CommUnityCare, Dr. Fournier served as the CEO of West Side Community Health Services (a not-for-profit FQHC in St. Paul, Minnesota), as deputy health officer at the Ingham County Health Department (a public entity FQHC in Lansing, Michigan) and as CEO of Greater Elgin Family Care Center (a not-for-profit FQHC in Elgin, Illinois). He also helped form and operationalize the nation's first FQHC-led Medicaid accountable care organization
(ACO) while in Minnesota and served as an expert consultant for Arizona State University's Robert Wood Johnson Foundation-supported National Safety Net Advancement Center, which aims to transform the ability of U.S. safety net organizations to respond to payment and care delivery reform efforts in fast-evolving financial and delivery health care environments.
Fournier earned a Bachelor of Science degree from the University of Toronto, a Doctor of Chiropractor degree from the National College of Chiropractic, and a Master of Public Health degree from the University of Illinois at Chicago. He also completed a three-year research residency through the National University of Health Sciences.
Dr. Nicholas Yagoda
Chief Medical Officer
Dr. Nicholas Yagoda is the chief medical officer of CommUnityCare Health Centers. He is responsible for the overall clinical leadership, provider practice, and overall performance and advancement of a diverse provider group that has the privilege of caring for underserved residents of Austin and its surrounding areas.
Yagoda joined CommUnityCare in 2014 and throughout his tenure with us has demonstrated an unwavering commitment to strengthening the health and well-being of the patients and families we are so privileged to care for. Since 2014, Yagoda has continuously cared for our communities as a family medicine physician with a focus on HIV and addiction medicine. He further helped develop the region's first treatment program for uninsured people with opioid use disorders and is a founding member of the Fast Track Cities/Getting to Zero task force to end the HIV epidemic in Travis County. Yagoda is also an assistant professor of population health at The University of Texas at Austin's Dell Medical School, and his writing has been published in peer-reviewed journals including the Annals of Family Medicine, The Journal of Family Practice, and Nature. A native of New York's Brooklyn borough, he completed his medical education at Columbia University College of Physicians and Surgeons in New York, and his postgraduate training at the FQHC-based Lawrence Family Medicine Residency in northeastern Massachusetts.
Nancy Ban
Chief Operating Officer
Nancy Ban serves as Chief Operating Officer for CommUnityCare Health Centers. Nancy will oversee daily business operations of CommUnityCare's 27 health centers in and around Austin, as well as the management and growth of business units, including primary, pediatric, behavioral health, dental, and specialty care service lines.
Prior to assuming her current role, she was the Lead Healthcare Consultant for NEXXT Health Advisors in Massachusetts. She previously worked at Central Maine Healthcare; a nonprofit health care system dedicated to providing accessible, comprehensive care where she quickly climbed the leadership ladder. Her roles included Vice President of Operations and Strategic Initiatives, Vice President of Non-Acute Care Services, Interim System Director of Support Services, and Executive Director of Results Management Office.
Ban also spent time at Centura Health in Colorado, a nonprofit healthcare system as Group Special Projects Manager and Chief of Staff.
Joy Sloan
Chief Financial Officer
Joy Sloan is the chief financial officer of CommUnityCare Health Centers and is responsible for overseeing the organization's fiscal operations.
Prior to joining CommUnityCare, Sloan was the chief financial officer for Eastland Memorial Hospital, a small rural hospital in Texas, and served as chief financial officer for two FQHCs, one in Texas and one in Indiana.
Sloan has over 13 years' experience in FQHC finance and two years' hospital experience and has a proven record of balancing strong fiscal control with service line growth. Sloan holds a B.A. in accounting from Anderson University and a master's in health care management from WGU. When not in the office, Sloan spends time with her two kids and husband, enjoys yoga and walking, and loves to ride horses.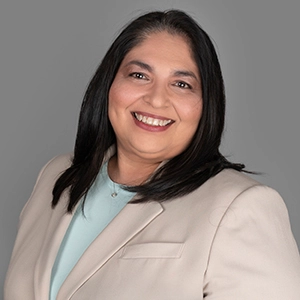 Yvonne Camarena
Chief Nursing Officer
Yvonne Camarena serves as chief nursing officer for CommUnityCare Health Centers. Prior to assuming her current role, she was CommUnityCare's chief operations officer. Before joining CommUnityCare, Camarena was the chief operating officer of Tiburcio Vasquez Health Center in Northern California.
Camarena is a solutions-focused administrator with a comprehensive background in clinical, administrative, and quality fields. She is accomplished in transforming health care delivery models.
Camarena graduated from The University of Texas Rio Grande Valley (formally Pan American University) with an associate degree in nursing. She continued her education with a Bachelor of Science in Nursing from The University of Texas at Austin, followed by a Master in Healthcare Administration from Kaplan University. In addition, Camarena recently received an appointment as an adjunct professor at The University of Texas at Austin School of Nursing.
She began her health care career as a nurse's aide in an acute care hospital. Having begun with bedside care, she understands the importance of patient care at all service levels. She is passionate for the need to create a caring environment for the patients we serve and developing positive employee engagement.
Tara Trower
Chief Strategy Officer
Tara A. Trower serves as CommUnityCare's chief strategy officer. As CSO, Trower is responsible for leading and advancing strategic initiatives and planning efforts, overseeing community engagement and communications, expanding the grants management and philanthropy footprint, and continuing to foster strong relationships with community partners.
Prior to joining CUC in 2021, Trower served as chief of staff to the senior vice president and CFO at The University of Texas at Austin, advising and leading strategic initiatives for a 2,400-person portfolio, including campus safety and security, finances, information, human resources, development, real estate, construction utilities and administrative services. She also served as one of the university's primary contacts on local governmental affairs issues where the university's interests intersected with those of the City of Austin and Travis County, especially on COVID-19 response, transportation, sustainability, development issues and community relationships in East Austin and West Campus.
Trower spent more than 18 years in the Austin community as a journalist and professional communicator, holding roles at the Austin American-Statesman, most notably as the senior editor for opinion and commentary (Viewpoints) and in University Communications at UT Austin. She has also worked as an adjunct professor at Huston-Tillotson University and UT Austin.
Her community involvement includes serving as vice chair of the KUT Advisory Board. She was a member of the 2019 McBee Fellow class with the Austin Area Research Organization.
Trower received bachelor's and master's degrees in journalism from Northwestern University.
Cristie Pellegrini
Vice President of Pharmacy Services
Cristie Pellegrini, RPh, MHA is CommUnityCare's Vice President of Pharmacy. Cristie has worked in the health center space for over 20 years and is an expert in using the federal 340B program to maximize health center savings and increase patient access. Pellegrini oversees the pharmacy team, Patient Assistance Program, and Clinical Pharmacist services and is the medication supply chain manager for the entire CommUnityCare system.
In her previous role as CommUnityCare's Director of Pharmacy, Cristie added a generic price list option for patients and increased access by quadrupling the number of contracted pharmacy access points in Travis County and surrounding areas.
Prior to CommUnityCare, she was the Vice President of Operations and National Pharmacy Director at imgHolding, LLC.
Cristie has dedicated her career to serving the underserved community by increasing medication access and removing barriers to care. She received her Bachelor of Science in Pharmacy at Rutgers University and completed her Master of Healthcare Administration at the University of Southern California.
Yomi Fabiyi
Vice President of Human Resources
Yomi Fabiyi serves as CommUnityCare's Vice President of Human Resources. Fabiyi oversees daily human resource operations across CommUnityCare's 28 health centers in Central Texas and manages onboarding and staffing.
Prior to joining CommunityCare, Fabiyi served as the Director of Human Resources at UNLV Health in Las Vegas, Nevada. He has held senior roles at Providence Health System in Washington, D.C. (a member of Ascension Health System), Desert Springs Hospital Medical Center (a member of Universal Health Services, Inc.), North Vista Hospital (a member of Prime Healthcare) and Western Arizona Regional Medical Center, a member of Community Health Systems. He also worked for ESPN as a Senior Diversity Specialist at its corporate headquarters in Bristol, Connecticut. Fabiyi attended the University of Wisconsin-Madison where he majored in Agricultural Business Management and Ashford University where he received a bachelor's in Organizational Management.